"Life is 10% what happens to us and 90% how we react to it"

                                                                                                                                                Dennis P. Kimbro
How do I work?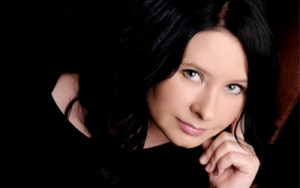 I am an experienced Counsellor/Therapist/Life Coach working with adults. As an Integrative therapist I draw from different approaches to counselling. I offer a helping environment where providing the best possible quality service is of the greatest importance. I recognize the value of building and maintaining ethical relationships with my clients based on trust and respect through confidentiality and empathic understanding supported by ongoing supervision and personal development.
Therapies offered:
Psychodynamic therapy
Person Centred/Humanistic therapy
Existential therapy
Integrative therapy
CBT
I am a qualified Integrative Counsellor. Following an integrative course in counselling at Lambeth College in London obtaining level 1-3 certificates in Counselling Studies, I studied for a further three years at Roehampton University in London where I obtained my diloma in Integrative Counselling. I have undertaken a specialist bereavement training run by Cruse. Having lived in various European countries and my experience working with clients from different culture backgrounds provided me with in-depth insight of culture diversities, difficulties, challenges useful for my work as a counsellor.
I help my clients to deal with:
Depression, low self-esteem and confidence, stress, bereavement, relationship issues, trust issues, trauma, emotional abuse, sexual abuse, anxiety and panic attacks, questions about meaning/purpose and spirituality, work related stress
I use guidance and support to work with people, meaning that I encourage them to think for themselves. Advice is objective hence I see it as enabling clients to become their own person with their own views and opinions about their own lives. My aim is to lead people to a greater capacity to make choices and changes that enhance their life.
 I understand the uniqueness of each of us experiences which enables me to help and support within a non-judgemental environment. Instead of judging, I want to help. My understanding comes from the knowledge that the situations we find ourselves in, may appear to be similar or 'the same'. Sometimes it helps to know that our problems are not isolated incidences. However, our experiences are unique and need to be seen and understood as such.
Our weaknesses stop us from progressing. Making 'mistakes' is part of our learning. It is okay to make a mistake as long as we learn from it and move forward with our lives. Dwelling on our mistakes brings unnecessary unhappiness into our world. My help is to correct one´s previous mistakes by learning new perceptions and moving onwards.
We cannot give away what we do not have. People mainly forget about themselves and put the needs of others first. Our priority in life should be to take care of ourselves first and from that position we can be the loving and understanding partners, brothers, sisters, colleagues, directors, mothers, fathers – you name it. I offer help to understand the importance of keeping our body and mind in a healthy condition to be able to live a happy and fulfilled life.
View my Services & Pricing